AUCTIONED: June 30th at 2pm
Prime residential and/or commercial land selling in 5 parcels of 7 to 40 acres located along I-44 northeast of Miami, OK and adjacent to the Buffalo Run Casino. Parcels 4 & 5 offer I-44 frontage. Zoned AG.
DIRECTIONS: 2.2-miles North of Miami on HWY 69A then 1-mile East on E 80 Rd.
Auction Overview
AUCTION DATE & TIME:
 June 30th at 2pm
AUCTION LOCATION:
 On-site, Parcel 1, 58990 E 80th Rd, Miami, OK

INSPECTIONS:
 During daylight hours
BUYER-BROKER:
 3% commission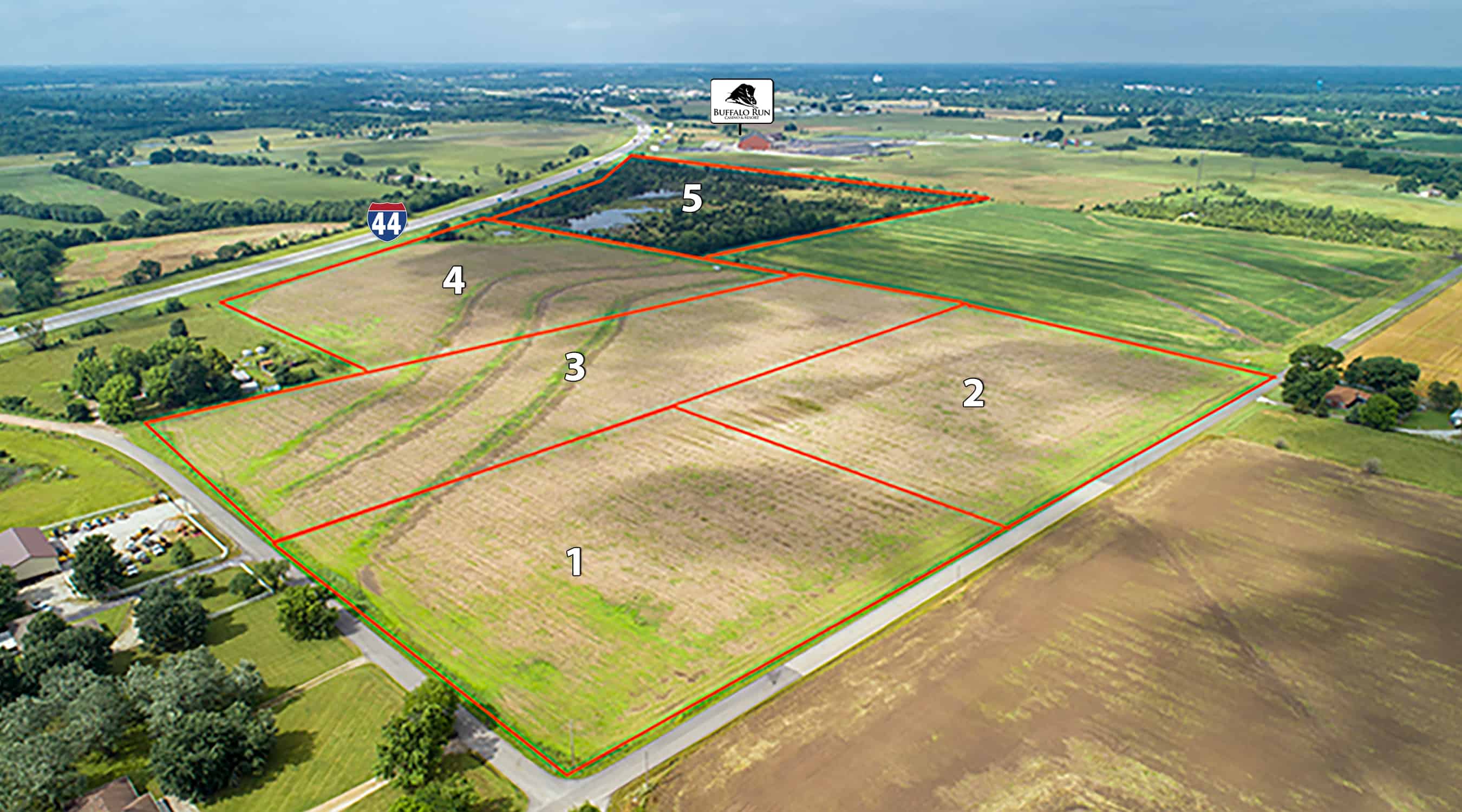 LICENSE INFO:  OK RE Lic# 159708 Ronn Cunningham | Cunningham Johnson Auctions LLC