AUCTION: Oct 10th, 2019
Beautiful & well-maintained 426 acre livestock and recreational ranch featuring a custom home shop, barn, sheds, pens & chute.
Acreage flows across a mix of fenced and cross-fenced improved pasture, timber and 9 ponds with Pecan Creek running throughout. Located approximately 3-miles west of Tahlequah, OK.
DIRECTIONS (Updated 10/3 due to Lamons Rd construction/bridge repair): From Hwy 51 and Airport Pkwy (Okla. Spur 52) west 3.5 miles then south on Butler Rd 1 mile then East 1 mile to Lamons Rd, north to property.
Auction Overview
AUCTION DATE & TIME:
 Oct 10th at 6pm
AUCTION LOCATION:
 On-site, Parcel 1, 18388 S Lamons Road, Tahlequah, OK

INSPECTIONS:
 Sundays 2-4pm Sep 22, Sep 29 & Oct 6th

BUYER-BROKER:
 3% Commission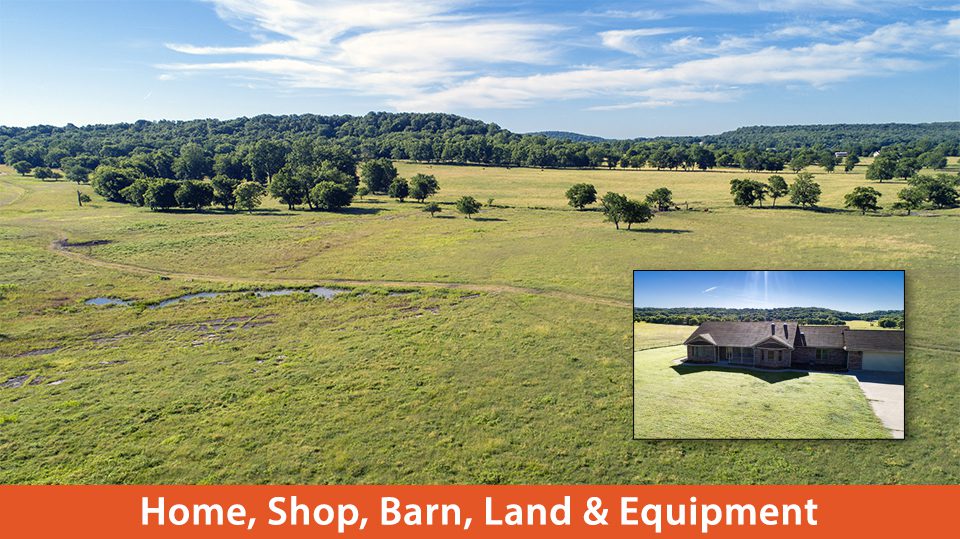 LICENSE INFO: OK RE Lic# 159708 Ronn Cunningham | Cunningham Johnson Auctions LLC