AUCTION: May 21st, 2020
64.16+/- acres residential, commercial or industrial development land offered in 2 parcels located 2-miles west of Hwy 97 along Hwy 51.
Auction Overview
AUCTION DATE & TIME:
 May 21st at Noon
AUCTION LOCATION:
 On-site, Parcel 1, 2-miles West of Hwy 97 along Hwy 51, Sand Springs
 Bid live via 'drive-in auction' from your vehicle or 'call-in auction' via telephone. Learn more.
INSPECTIONS:
 During daylight hours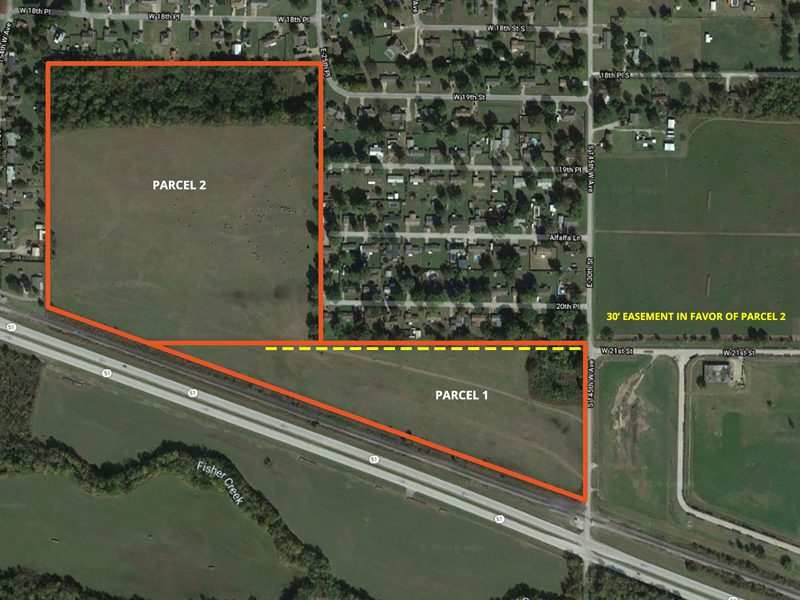 LICENSE INFO:  OK RE Lic# 159708 Ronn Cunningham | Cunningham Johnson Auctions LLC