AUCTIONED: September 8th, 2022
Trustees offering. Home with barn and stables on 18.57 acres in 2 parcels. Located along scenic Canyon Roadthree-miles West of Tulsa Hills in Tulsa, Oklahoma.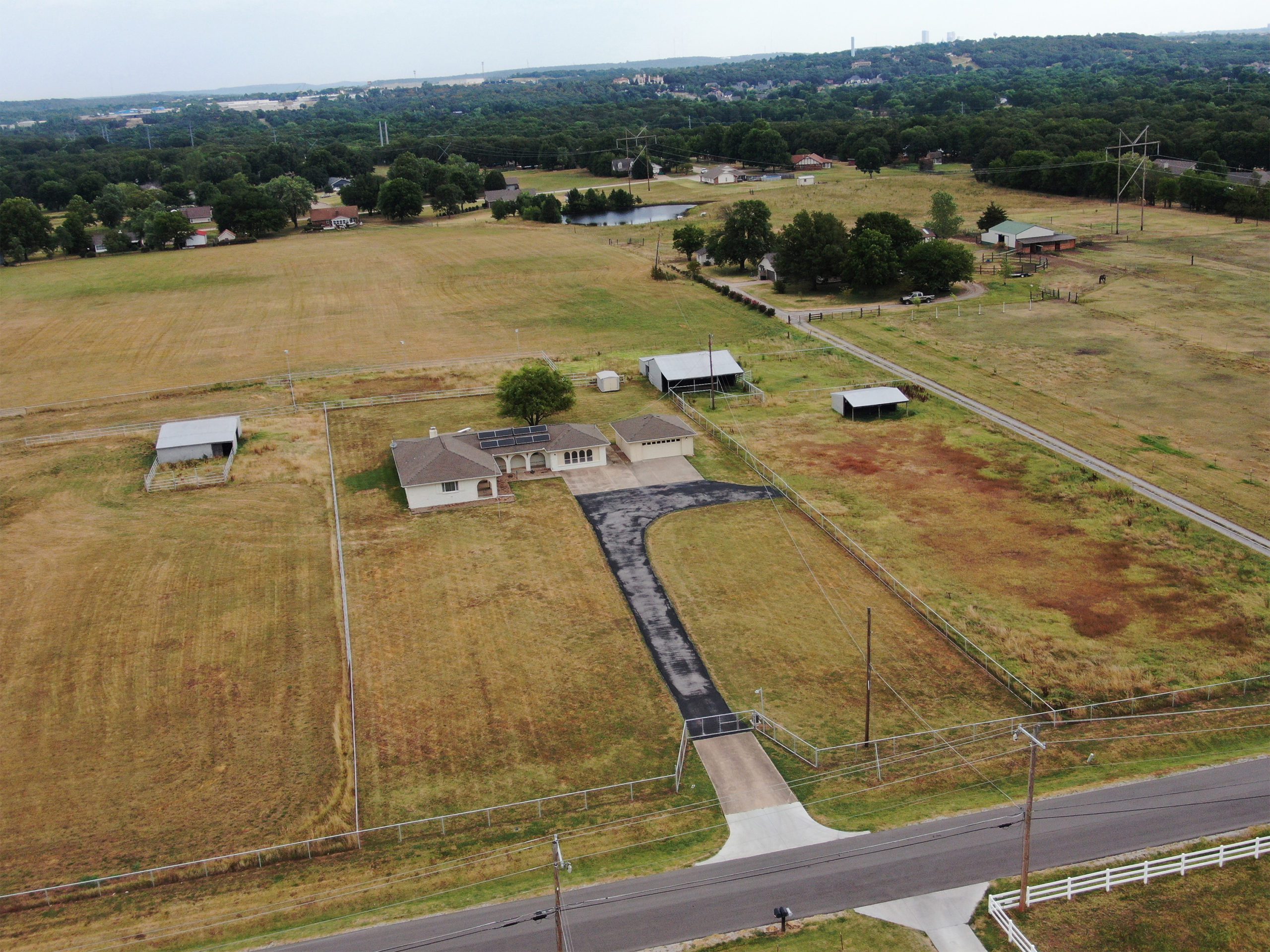 DATE & TIME:   September 8th at 5pm
AUCTION LOCATION:  On-site at 5615 W Canyon Road, Tulsa, OK.
INSPECTIONS:  2-4pm Sundays, Aug 28th and Sep 4th.

BUYER-BROKER:  3% commission for registered Brokers. Click to register.
LICENSE INFO:  OK RE Lic# 159708 Ronn Cunningham | Cunningham Johnson Auctions LLC
All map & boundary illustrations are approximate.