AUCTION: Thursday May 10th @ 2pm
Home on 2.5 acres located on the outskirts of Nowata, OK.  Hwy 169 access allows for easy commuting.
Directions:  Hwy 169 south from Nowata.  Turn east on (E Galer Ave). Immediately turn south on N4140 Rd and property on the east.
Auction Overview
AUCTION DATE & TIME:
 Thursday May 10th @ 6pm
AUCTION LOCATION:
OFFSITE – The Lodge at Bridal Creek
5811 Roper Rd
Sperry, OK 74073
OPEN HOUSE / INSPECTIONS:
Sundays, April 29th & May 6th (2pm-4pm)
BUYER-BROKER:
3% Buyer Broker Compensation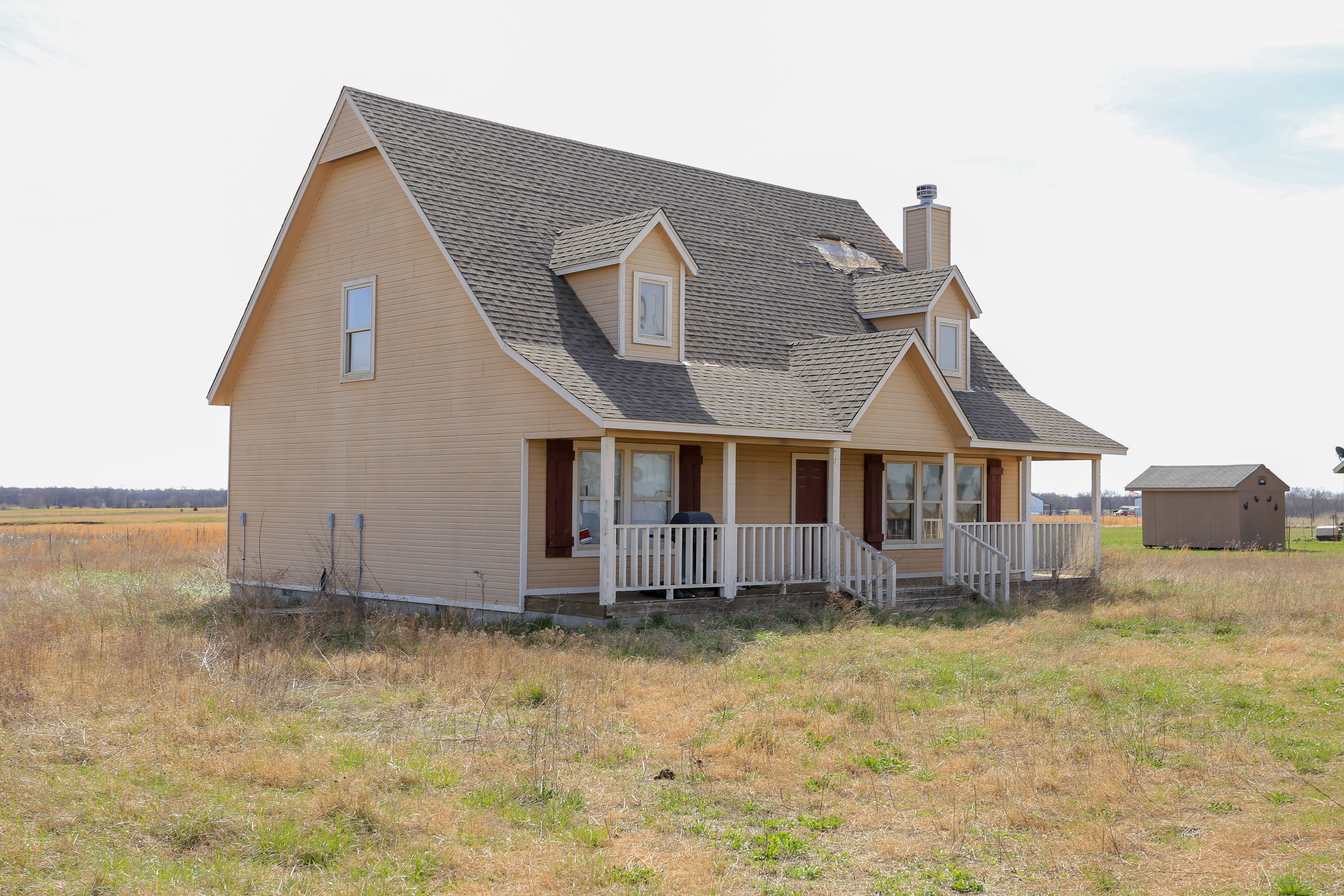 Property is located less than one mile from Nowata and less than 1/4 mile from Hwy 169 easy travel.  Roughly 1.25 miles to Hwy 169 & Hwy 60 exchange for easy access to Bartlesville (25 min).
LICENSE INFO:  OK RE Lic# 159708 Ronn Cunningham | Cunningham Johnson Auctions LLC
Home on 2.5 acres 1 mile from Nowata.
SCHOOLS:
UTILITIES:
Water:     Enter water dept
Electric:   Enter Electric Co
Sewer:     Enter Septic Info
Gas:         Enter Gas info
All map & boundary illustrations are approximate – please refer to survey.
Property pictures & video represent identified parcel(s) however, pictures & video may show multiple parcels and/or property not included in the auction.
All map & boundary illustrations are approximate – refer to survey.
Disclosures:
• 3% Buyer's Premium applies to this sale. Buyers-premium is an additional fee (3% of high-bid amount) paid by the high-bidder.
• All parcels subject to any existing recorded easements.
• Locations of parcel signs, maps, and picture illustrations are for reference only. Refer to surveys for boundaries if available and/or legal descriptions. Fence lines may not follow property boundaries per survey.
• If property divides, all abstracts covering any individual parcel will be placed on deposit with said title company to be held for the use of any and all future buyers. Buyers are responsible for the cost of supplemental abstract(s).
• No mineral convey.
Terms & Conditions:
• All properties are being sold 'as is, where is' and are not subject to financing, inspections or any other contingencies.
• CJ Auctions represents the seller only.
• The high bidder must make a 10% (Min $5,000) non-refundable deposit on sale day (cash, personal or cashier checks)
• Buyer will receive deed and title insurance.
• Buyer will pay for (but not limited to) the survey, closing fee, title policy. Taxes will be prorated through date of closing.
• Balance and closing costs are due 30 days from auction date OR 30 days from seller acceptance OR 30 days from trustee acceptance
• Sale is subject to seller confirmation – Sells without reserve
• All bidders must register with CJ Auctions prior to bidding (registration is held 1-hour prior to auction) and provide a driver's license or government-issued identification.
• Absentee bidders must pre-register and qualify through CJ Auctions 48 hours prior to sale day.
• All persons inspecting the property, attending an open house or auction do so at their own risk and shall not hold CJ Auctions or their agents liable for damages to their person or property.
• ONLINE BIDDING: Individuals must wire 10% of opening bid amount (minimum $10,000) 48 hours prior to auction to be fully authorized to bid online. Contact CJ Auctions at 918 550 8118 for detailed wiring instructions. (Note: If property is selling by the acre then opening bid is multiplied by the total acreage)
LICENSE INFO:  OK RE Lic# 159708 Ronn Cunningham | Cunningham Johnson Auctions LLC
Method of Sale: Enter Method of Sale