AUCTIONED: Dec 19th, 2018
Premium high-traffic retail business or professional office location with Hwy 81 frontage. Retail/Office building on paved 0.63 acre lot. Former used auto dealership located 1/2-mile north of the Wal-Mart Super Center in Concordia, Kansas.
Directions:  1.1-miles South of the Hwy 81 and Hwy 9 Junction in Concordia, Kansas.
Auction Overview
AUCTIONED:
December 19th, 2018 at 4pm
AUCTION LOCATION:
On-site at 1822 S Lincoln Street, Concordia, KS
INSPECTIONS:

Dec 12th from 1-3pm
BUYER-BROKER:
2.5% Commission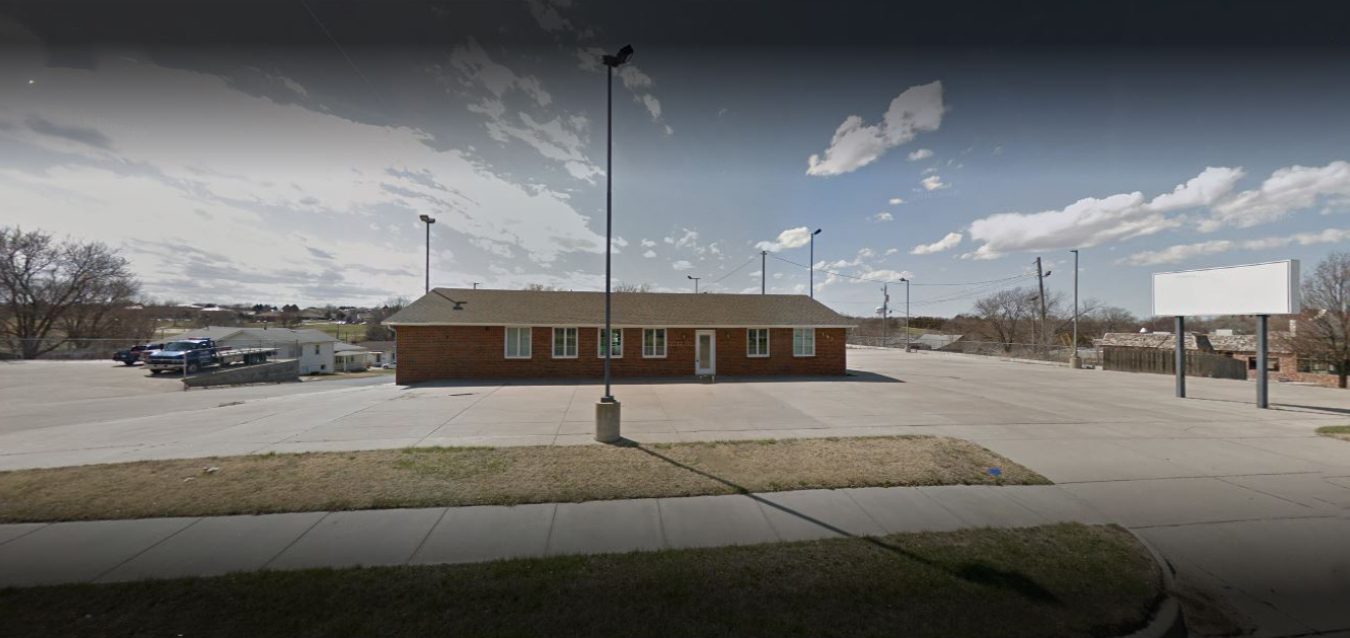 LICENSE INFO:  Lic# BR00232479 Ronn Cunningham | Cunningham Johnson Auctions LLC
High visibility retail/office building in excellent condition on paved and fully-lighted 0.63 acre lot with Hwy 81 frontage offering an estimated 10,000 average daily vehicle count. Formerly an auto-dealership.
2,240+/- Square foot building.
170'x160′ Lot (0.63+/- acre)
Large retail sign installed on northeast corner of the property
Fully lighted lot
Hwy 81 frontage offers an average daily vehicle count of 10,000.
UTILITIES:
Water:     City of Concordia
Electric:   City of Concordia
TAXES:
All map & boundary illustrations are approximate.
Property pictures represent identified parcel(s) however, pictures may show property not included in the auction.
All map & boundary illustrations are approximate – refer to survey.
DISCLOSURES:
• All parcels subject to any existing recorded easements.
• No minerals convey.
TERMS & CONDITIONS:
• 5% Buyer's Premium applies to this sale. Buyers-premium is an additional fee (5% of high bid amount) paid by the high-bidder. • All properties are being sold 'as is, where is' and are not subject to financing, inspections or any other contingencies.
• CJ Auctions represents the seller only.
• The high bidder must make a 10% (Min $5,000) non-refundable deposit on sale day (cash, personal or cashier checks).
• Buyer will receive deed and title insurance.
• Buyer will pay for (but not limited to) the closing fee, title policy. Taxes will be pro-rated through date of closing.
• Balance and closing costs are due 30 days from seller acceptance.
• Sale is subject to seller confirmation
• All bidders must register with CJ Auctions prior to bidding (registration held 1-hour prior to auction) and provide a driver's license or government-issued identification.
• Absentee bidders must pre-register and qualify 48 hours prior to sale day.
• All persons inspecting the property, attending an open house or auction do so at their own risk and shall not hold CJ Auctions or their agents liable for damages to their person or property.
LICENSE INFO:  Lic# BR00232479 Ronn Cunningham | Cunningham Johnson Auctions LLC
Method of Sale: By the dollar.