Durant Oklahoma Cattle and Hunting Ranch for Sale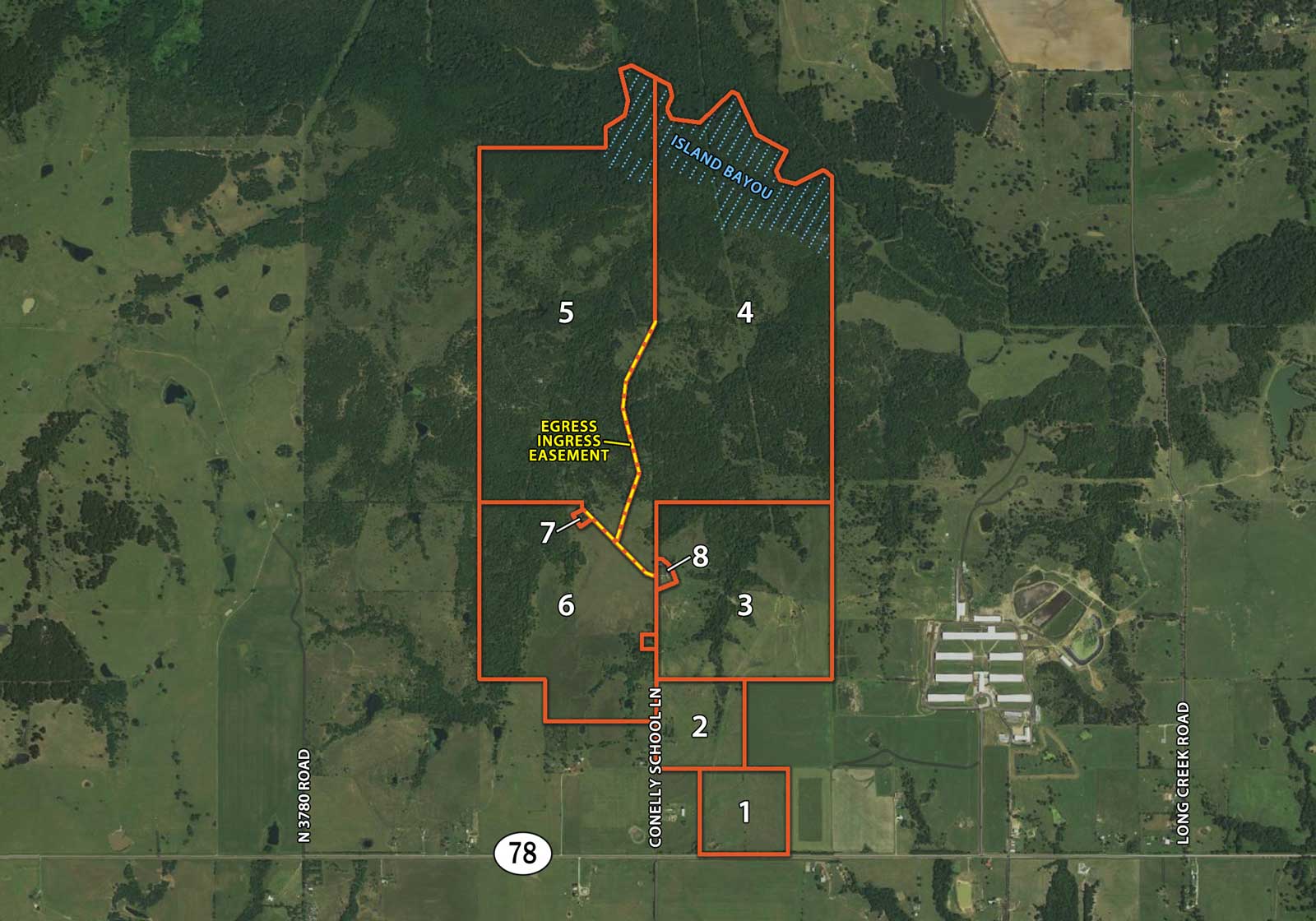 1,100 acre cattle ranch with prime hunting land for sale offered in 8 parcel of 40 to 364 acres.
AUCTIONED:   Sept. 6th at noon.
AUCTION ON-SITE:  797 Connelly School Lane, Hendrix, OK 74741
INSPECTIONS:  2-4pm Sundays Aug 20th, 27th and Sept 3rd.

BIDDER REGISTRATION:  On-site registration beginning 1-hour prior to auction.
BUYER-BROKER:  3% commission for Brokers registered 48-hours prior to auction. Brokers click here to register.
LICENSE INFO:  OK RE Lic# 159708 Ronn Cunningham | Cunningham Johnson Auctions LLC
All map & boundary illustrations are approximate.