118.08+/- Acres (Offered together or in 2 parcels)
South of Beggs Oklahoma, and within 35 minutes of Tulsa Hills and  approximately 20 minutes from Okmulgee. The property lies in the Deep Fork River basin making it an ideal area for holding waterfowl and hunting whitetail deer.
Directions:  From Beggs, drive 1-mile West on Hwy 16.  Turn South onto N/S 160 Road (Western), then drive 4-miles.
Property located on the East-side of N/S 160 Road.
Property Overview
ACRES:
18.08+/- Acres
LIST PRICE:
$295,200 ($2,500/acre)
OPEN HOUSE / INSPECTIONS:
Call Garet Thompson for an inspection 918-770-5131
BUYER-BROKER:
3% Buyer Broker Participation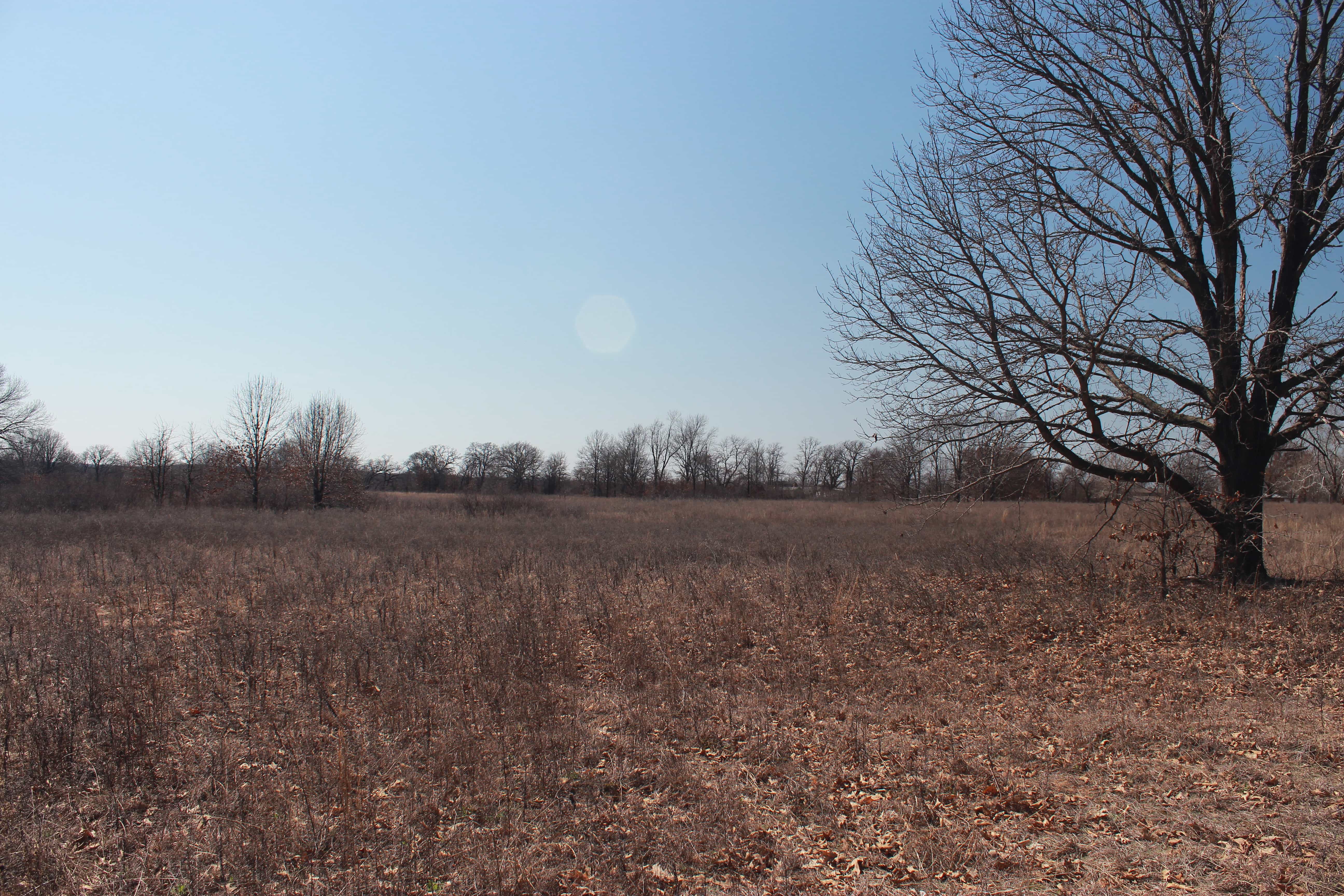 Whether it is chasing mature whitetails after work, waterfowl hunting, or locating a spring gobbler this property truly has it all.  Two pockets with flood control dikes and risers make ideal flood control habitat for waterfowl.  Property also has county road frontage on two sides making it easily accessible.
LICENSE INFO:  OK RE Lic# 159708 Ronn Cunningham | Cunningham Johnson Auctions LLC
Parcel 1
37.79+/- ac: approximately 70% open or light brush with grass and rolling terrain. East side is heavily wooded dropping down into bottoms. Ideal for home site or hunting cabin with areas for food plots.
Parcel 2 
80.29+/- ac: mostly wooded with approx. 90% flood plain making it optimal for waterfowl, deer, and turkey hunting. Good access from county road running along North end of property.  Two flood control pockets encompassing roughly 10+/- acres controlled by a dike system with 2 flood control risers allowing individuals to control water levels from the upstream drainage basin.
SCHOOLS:
UTILITIES:
Water:     Okmulgee WRD # 7 (918-770-5131)
Electric:   TBD
Sewer:     Septic
Gas:         n/a
All map & boundary illustrations are approximate – please refer to survey.
Property pictures & video represent identified parcel(s) however, pictures & video may show multiple parcels and/or property not included in the auction.
All map & boundary illustrations are approximate – refer to survey.
* All parcels subject to recorded easements.
* No minerals convey.
* Portion of parcels 1 & 2 are located in a flood zone.
LICENSE INFO:  OK RE Lic# 159708 Ronn Cunningham | Cunningham Johnson Auctions LLC
Method of Sale: Traditional