AUCTION: June 11th, 2020
280 acres multi-use development land offered in 21 parcels ranging from 5 to 80* acres ideally suited for residential, commercial or upscale homebuilding acreage within the East Broken Arrow expansion area.
Auction Overview
AUCTION DATE & TIME:
 June 11th at 5pm
AUCTION LOCATION:
 LIVE ON-SITE: Stoney Creek Hotel, 200 W Albany St, Broken Arrow
LIVE ONLINE: Registration open soon
INSPECTIONS:
 2-4pm Sundays May 24th, 31st & June 7th
PROPERTY LOCATION:
3600 E Kenosha St, Broken Arrow, OK 74014. 1/4-mile West of the Creek Turnpike on East Kenosha St (S 71st St).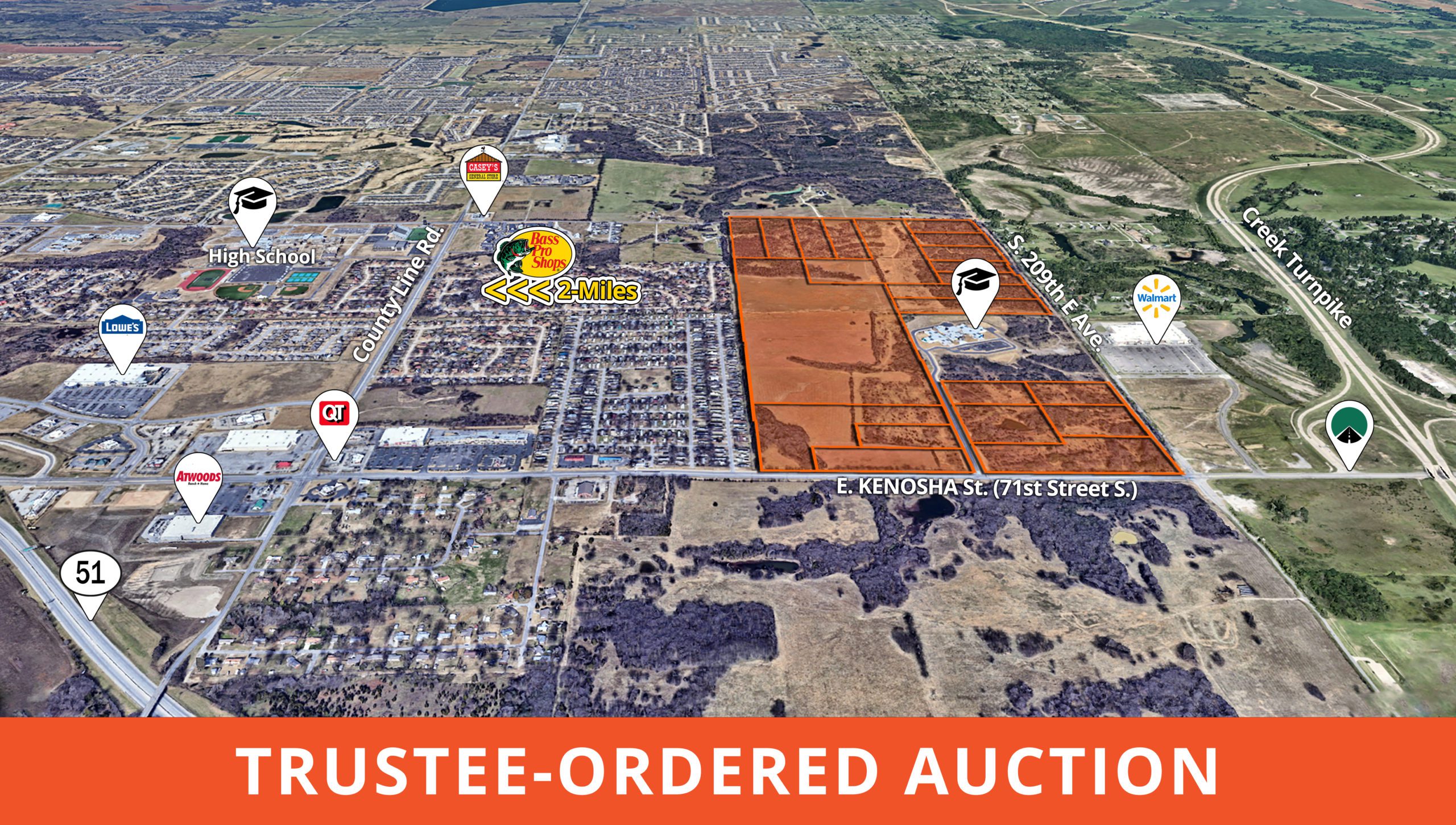 LICENSE INFO:  OK RE Lic# 159708 Ronn Cunningham | Cunningham Johnson Auctions LLC
*Acreage amount approximate.